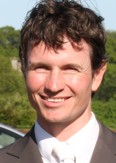 Francis Whittington
Francis grew up surrounded by the horses at his mothers riding school and, unsurprisingly, he started riding at a very early age. He represented Great Britain initially in the Pony Team, winning team silver and individual gold in 1993 on North Down Nova at the European Championships in Hassett, Belgium. He then went on to Young Riders with a impressive 2nd placing at Bramham young riders championships in 1997. All this whilst also qualifying as a horse dentist.
He successfully completed his first Burghley with a clear cross country round on Doonbeg Lady in 2001 and won the Scottish Championships at Thirlestane in 2005 with Spin Doctor. In 2006 he completed Badminton successfully with Osh Kosh and more recently was the clear winner of the Burnham Market World Cup Qualifier in 2008 with the only horse clear inside the time.
He currently lives next to his yard in East Sussex with his wife Samantha and their young son Max.

Click here for British Eventing Record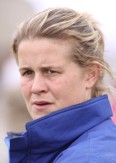 Sharon Mepham
Yard Manager
Sharon joined the team in 2003 she has been an integral part of the team. Her understanding of the horses and the sport makes her an invaluable member of the team. It is through her hard work and dedication that we have seen yard grow from strength to strength.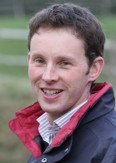 Howard Newitt
Veterinary Surgeon
A Partner at Cinque Ports Vets, Howard qualified in 1995 and attained the RCVS Certificate in Equine Practice in 2000. Howard is an FEI listed vet for both eventing and reining. As a keen rider regularly taking part in eventing and bloodhounding, Howard has a particular interest in problems of the performance horse.
Howard is on the JMB Measuring panel and is a local authority riding school inspector. Howard spends part of his time advising several well-known insurance brokers and underwriters.
Team Gallery